My goodness where have these 2 years gone?!
With Deru's 3rd birthday having just passed, the same date also marked his 2 year 'gotcha' anniversary so I thought it would be nice to share a few of our most precious moments from the time we have had together so far.
September 2016
Our first family vacation together. This was the 'mini-moon' as we decided not to go on honeymoon straight after the wedding with Deru only arriving just before that date. Our little vacay took us to the coast to Grange-over-Sands. A lovely long weekend where our toes could hit the beach and run until our hearts content. I will never forget those first moments when Deru's paws touched the sand and we let him off the lead, he looked like the happiest dog in the world and could of run for miles and miles.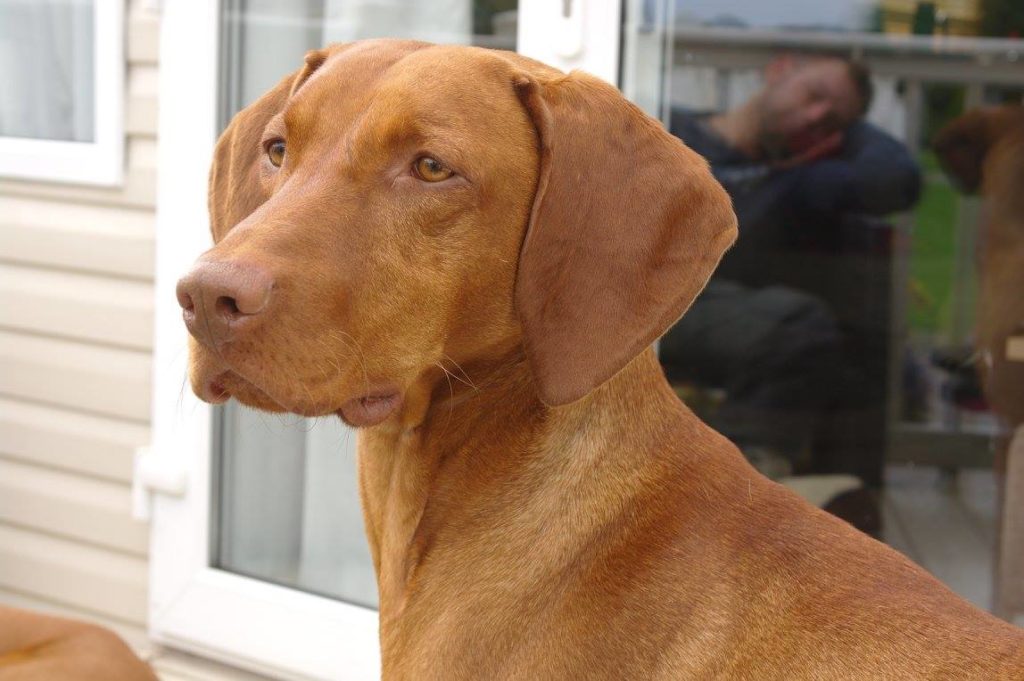 Whilst enjoying our mini moon we also visited one of our favourite places to walk whilst there, a gorgeous forest called Grizedale Forest. This is stunning place for day trips out, you can walk, run, cycle, even Segway around the forest on lots of different trials and paths. Such good fun for all the boys to explore.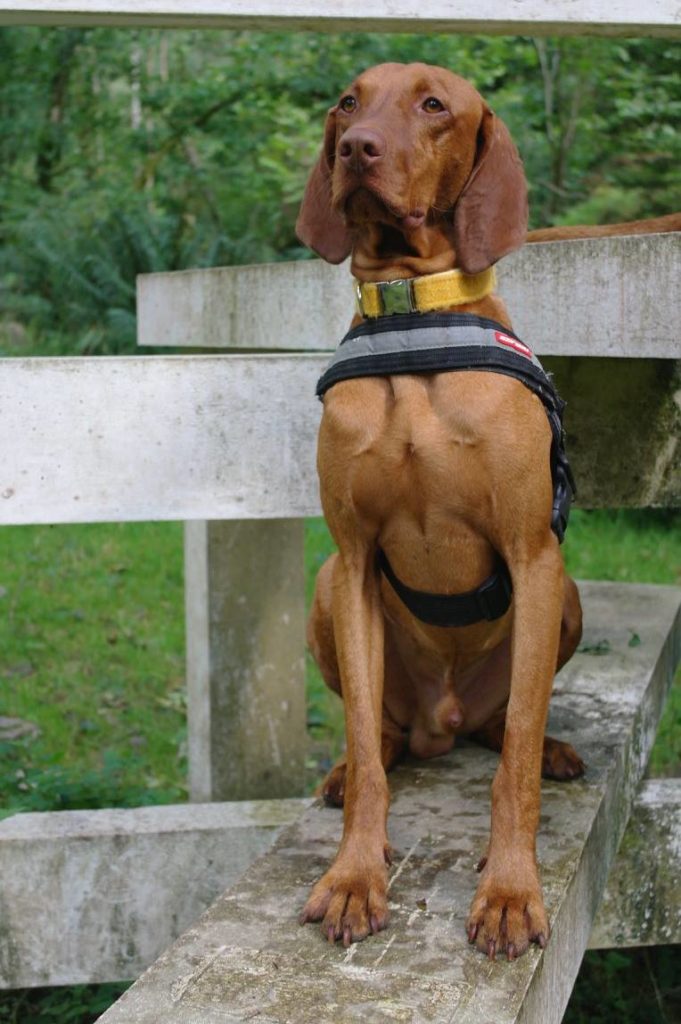 October 2016
The moment we reached 1k followers on Deru's Facebook page I said we had a big announcement to make. You guys made sure that happened so the moment came where we announced our 'Big Challenge'; the moment we posted that we were going to attempt The Yorkshire Three Peaks. All of the comments and love that Deru's followers gave us towards this was unbelievable!
Here's the link to that moment, take a look to re-jog your memories and relive that moment with us. Some of the comments on that post make me so emotional, even to this day. Here's just a few of our favourites…
'Made me so emotional just reading about your plans, what a target for this special boy. Look forward to updates. Sending love to you both.
💪
💪
💪 C x' – Caroline Mills
'That's amazing. What a great challenge for this lovely boy who has been through the most horrible times. Will support as much as possible. Good luck x' – Heidi Broady
'I'm in……that little fella has properly been through the ringer and this is just an amazing challenge if he (and you!) can pull it off. Best of luck and keep your Vizslamentes family posted!' – Alison Freeman
7th January 2017
Another very special moment, a day that took me both by surprise and filled me with happiness. Deru was signed off from Physiotherapy.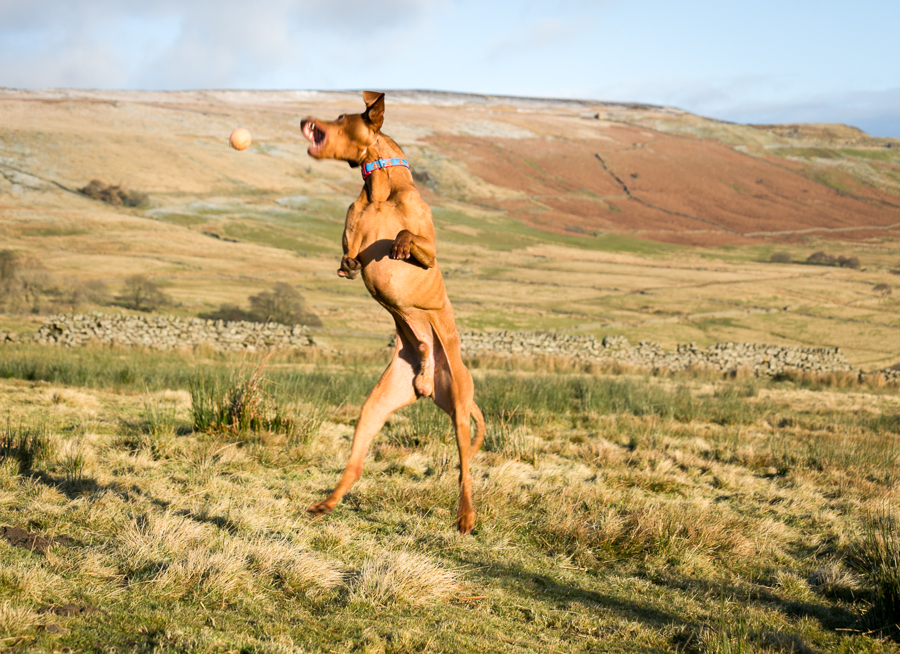 I remember we had quite a break from his physio treatment over that particular Christmas period, about 2 months if I remember correctly. We had still been working on our exercises at home however I do remember being quite nervous about Liz coming to see us for the first assessment of 2017. After a good catch up and putting the world to rights Liz casually dropped into conversation that she was happy to report that Deru was ready to be signed off from physiotherapy treatment with her. I can remember those words, they stopped me dead in my tracks. This was phenomenal news, so soon as well. Very unexpected as we thought Deru's treatment would be ongoing, at least for the foreseeable future at that point anyway but there we were. Smiles from ear to ear 😀 Another very emotional and 'proud Mum moment'. All that hard work and treatment was paying off!
March 2017
We took our Three Peaks training to the next level by hiking up Buckden Hike, this was the furthest Deru had ever been at this point. As per usual, he smashed it!! 7miles of hiking and 2302ft of climbing, back packs were filled with snacks and treats so that wasn't going to stop us.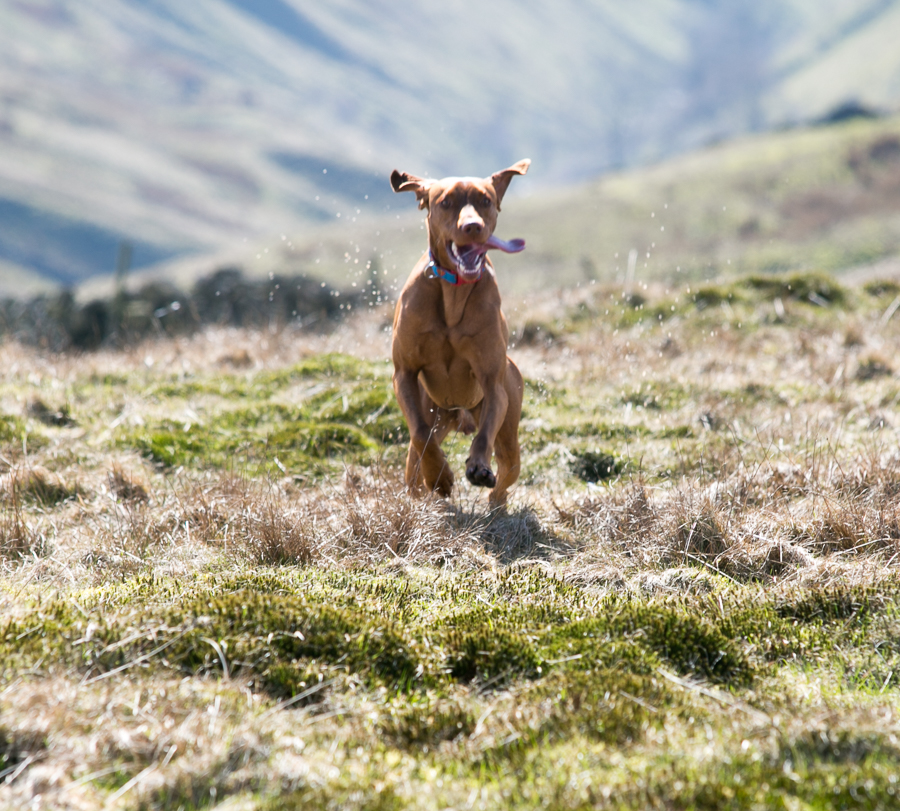 Spectacular views greeted us at the peak with snow on the ground and blue skies as far as the eyes could see, it was such a beautiful moment. Deru presented no lameness throughout the full hike which was a relief as this was something we were to look out for as he began to tire throughout the day.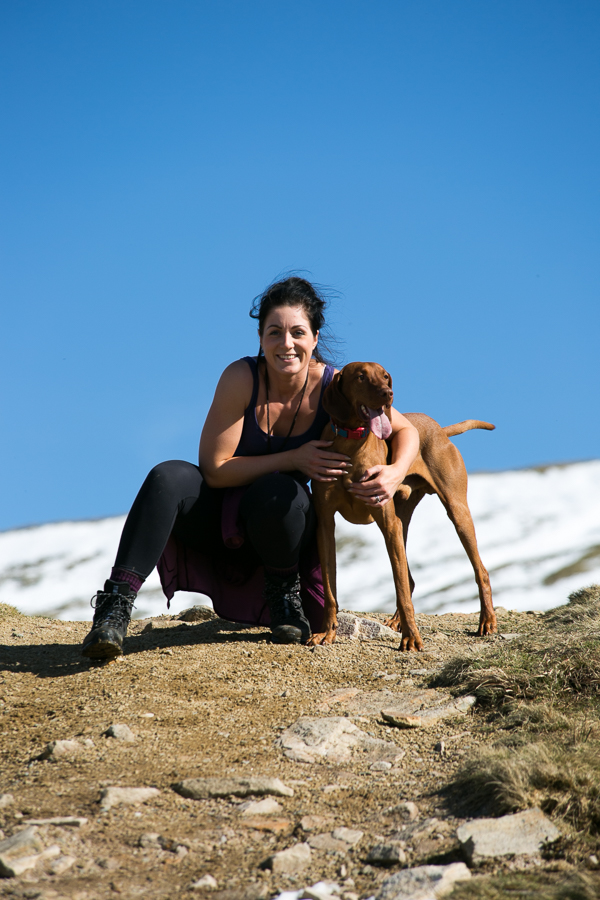 17th June 2017
WE HIKED THE YORKSHIRE THREE PEAKS and raised a whopping £2k for Vizslamentes in the process.
I think this has to be thee proudest moment for me so far, it tops all the rest with ease. The nerves, the weather (the hottest weekend of the year) the wonders of whether Deru would complete this challenge, have we trained enough, is he strong enough, have we packed everything, do we have enough supplies for both human and dogs, do we know the correct route. So many thoughts that went through my head that morning, I think I put immense pressure on myself for the day to try and get everything 'right' when really none of that mattered, it was for such an amazing cause so so long as we were all safe and Deru's best interests were kept at the forefront of my mind we would get through the day together.
Here's some of my favourite captures from the day… 6.30am, off the start line and full of enthusiasm.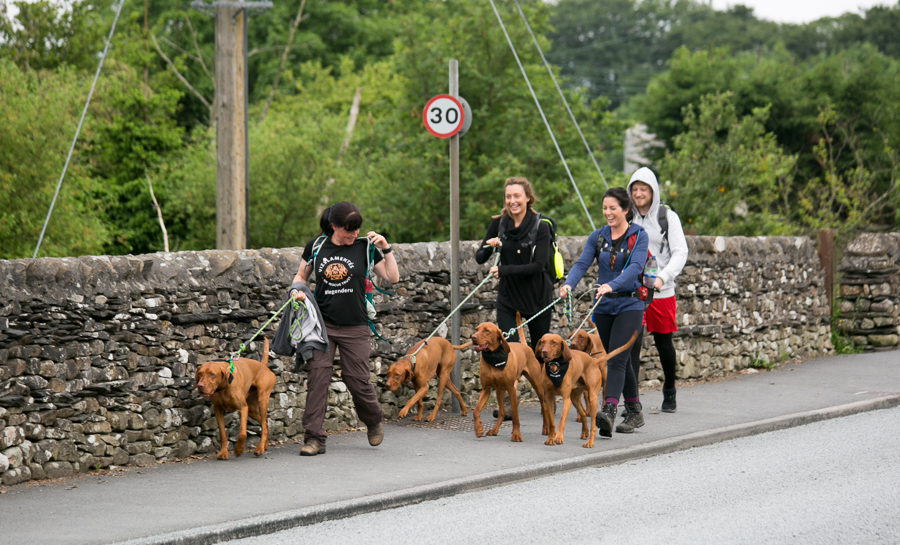 Obligatory pictures from during the day at the top of Whernside, a must needed selfie and one in front of Ribblehead Viaduct with the LegenDeru team. (apologies for the quality, these are just from our phones)
The finish line was in sight, 11 hours later, 24 miles and 7064ft of ascent under our belts, sunburnt, exhausted and filled with pride it was all just a bit overwhelming. I still fill up looking at these photos now!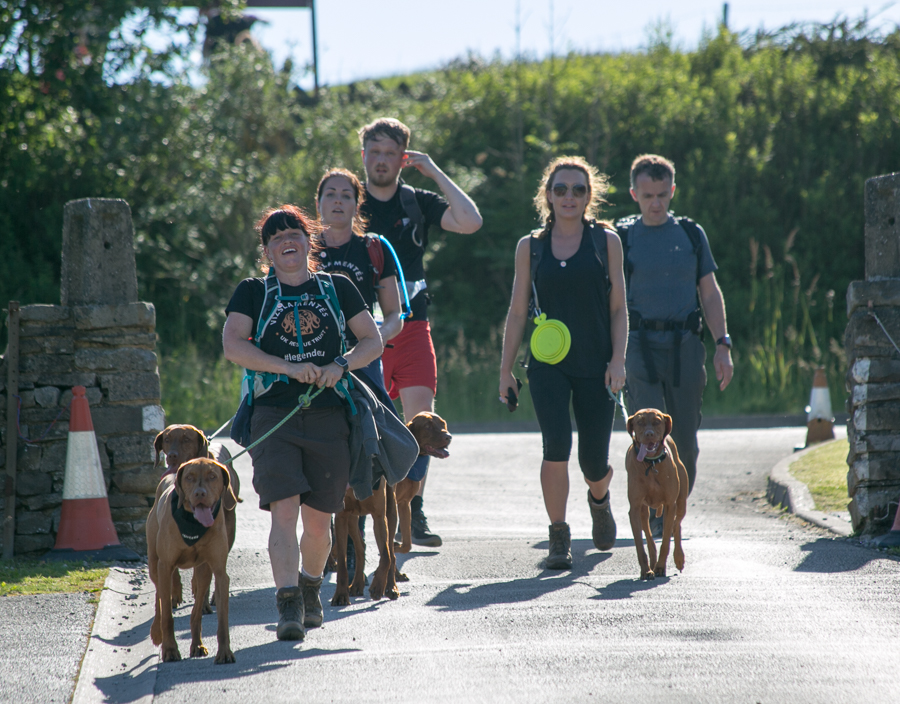 As you can see the boys were ready for a bit of a lie down too, Alfie found the perfect seat on top of his next favourite human – Aunty Ruth.
October 2017
We held Deru's first ever 'meet Deru' Vizz Whizz.
We thought it would be a great opportunity for some of Deru's followers to come and meet him; those who had followed his journey from the start. Supported us, given words of encouragement when times were tough and praised us when times were great. What a perfect way to repay those people, nothing better than that of meeting the LegenDeru for themselves.
A fabulous day was had by all who attended, both humans and dogs. It was great to put actual faces to those names who had supported us along the journey so far. If you would like to attend one of our infamous Whizz's keep checking in on Deru's social media pages as we will be announcing some more meeting dates very soon.
2018
Fast forward to this year, Deru and his brother's have already become the face of some superb dog brands including Danish Design, Collar & Tweed, Love Cranbery and Luna's Loft just to name a few.
We already had a great start to the year by being invited down to Crufts (See our latest blog post to read all about it)
We have such a great year planned and we honestly cannot wait to continue sharing this wonderful journey with you all.
Thank you once again for all your continued support, we wouldn't be where we are today without you all so thank you & we love you all.
Lara & the gingers xoxox