I mean where do I even begin. Who would of thought that almost 2 years ago, a dog that could barely walk, a dog that needed aid to stand, a dog who's future was so uncertain would end up at Crufts?! Proud just doesn't even begin to explain how I feel about Deru right now, even a few days after just watching those Instagram videos back, all the attention he got, all those thousands of people who were there and so many of them wanting to know his story brings a tear to my eye.
How did we get to Crufts?
We were invited down to Crufts to represent Nature's Menu to support their new food launch, True Instinct which is a freeze dried raw food. As I'm sure you all know by now we feed the boys raw and have done for sometime so we're quite excited about the possibilities of being able to try out the new freeze dried raw biscuits. Take a look at their website for more information on this food launch and why it could benefit your pet. Obviously whilst there we wanted to raise as much awareness as possible for Vizslamentes, so we got out our bandanas and wore them with pride.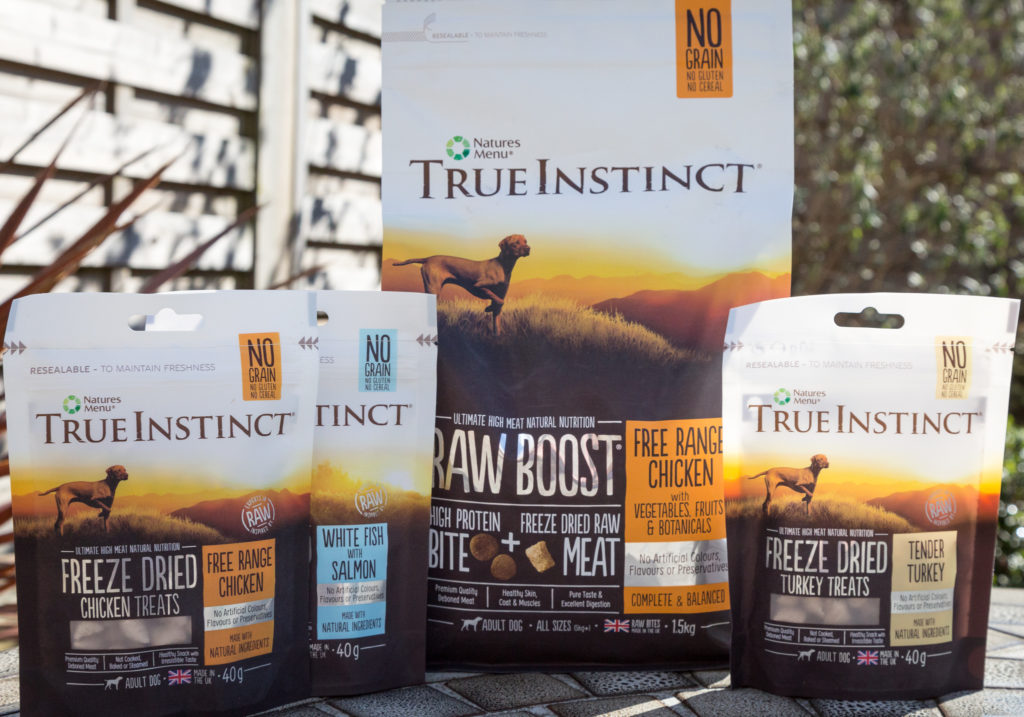 As a first timer at Crufts I was a little unsure what to expect, upon asking friends who had been before I was told to take plenty of money (or a credit card) and wear comfortable shoes… this meant I was in for a big day of shopping! Even more exciting! So I got organised and made myself a little list (for those who know me you'll know I'm all about a good list) of which brands I wanted to visit and where abouts they were situated. My little list consisted of Natures Menu (obviously), Ivy & Duke, Dorwest Herbs, Kong dog toys, Chuck It Dog Toys and Ruff & Tumble Dog Coats. It's happen a good job my list wasn't any more extensive than this as I can safely say that we didn't even make it to all of those, we probably only walked a few meters through each hall before being stopped by visitors who wanted kisses and cuddles and to know all about the boys background. I must admit before we arrived at Crufts I was a little anxious about how Deru & Arthur would react in such a full on environment where all they can see all day are the backs of peoples legs – Yes it really was that busy! They literally took it all in their stride, every cuddle, every story, every question we answered they happily stood and lapped up all the attention, to the point where Arthur was lying down at every opportune moment to enjoy the snuggles. (By the days end they were absolutely shattered, as were we)  Once again I was stood bursting with pride, grinning like a Cheshire cat from ear to ear…Proud Mum moment!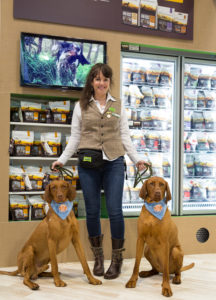 So I thought I'd share with you a few of the purchases I made… a bit of a Crufts haul.
First on my list was the gorgeous Ivy & Duke who make the most luxurious handmade dog beds. We headed over to the stand after stalking them on Instagram for sometime and instantly fell in love with The Lounger bed. As you can see from the photos Deru made himself quite at home on their stand. Yet another reason why we will be purchasing one of these beautiful beds very soon! The quality of them just felt so good, one of those beds you'd happily snuggle down in yourself, that type of comfort is hard to find.
Then we have Dorwest Herbs. I've incorporated Dorwest supplements into the boys diet for some time now and have been really pleased with results it gives. We have always switched between Keepers Mix and Easy Green. Keepers Mix is an all round herbal health supplement which we mainly use in the winter, I have found it keeps the boys coat in great condition and gives them an all round boost, especially for those longer hikes if your dogs are more active. The Easy Green we tend to use throughout the summer periods as it has great cooling properties within the ingredients; we tried this initially with Alfie as he suffered from quite a lot from grass allergies, this seems to have helped.
Also I should mention, if you haven't been to Crufts previously, it is great for a bit of bargain shopping as a lot of brands will have offers/discount codes or freebies on the day. Dorwest for example had 15% off plus free tennis balls.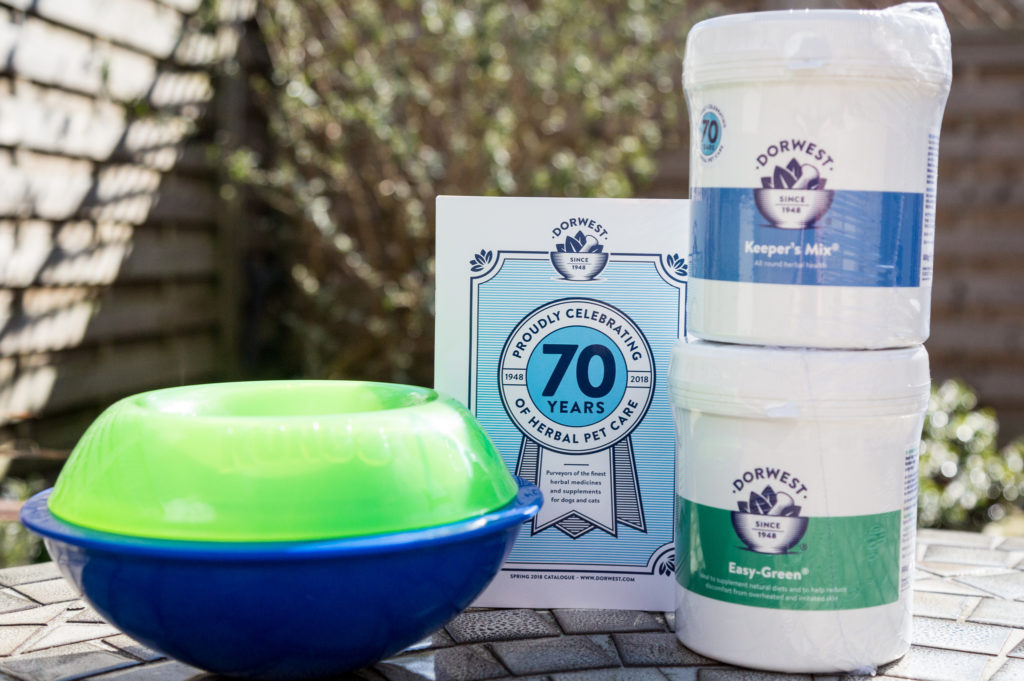 *Just to state I am no food expert and have no qualifications within this area, this is all just my opinion and speaking from experience.
Moving on to toys; we all love a good dog toy don't we. Whether it's something with a squeaker that drives us humans up the wall or whether it's something to hide treats and keep the dogs mind active, we love a new toy. I decided to go for the Kong Tiltz which dispenses food/treats by wobbling and spinning around. Arthur mastered this straight away with the demo one on the floor at the stand before I even made my purchase, Deru however – it's a work in progress. We also picked up a couple of other Kong plush toys, a new Quest treat finder, plus one of their new Squeezz Crackle bone toys… not sure if I'm regretting this or not just yet! However saying this, toys don't normally last longer than five minutes in our house with Deru the destroyer around, so to say that we are on day four after purchasing and it's still in one piece is impressive!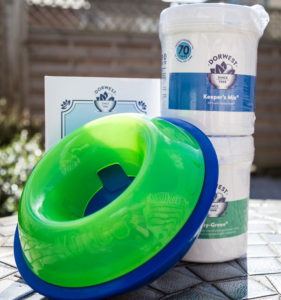 I really wanted to head on over to the Ruff and Tumble drying dog coat stand; I'd seen these on Instagram and loved the look of them so felt a purchase may be on the cards. I mean, Alfie and Deru needed a new fleece each anyway but when I saw the quality of the products, I didn't really need an excuse. They are so gorgeous, the colours available, the cuts, the new tan trim…just the perfect drying coat for the most dapper of country dogs. We went for a XL size in the burgundy colour, there's something very stylish about them and that colour against the ginger is just stunning! You even got a free tote bag with your purchase… love a good freebie don't we.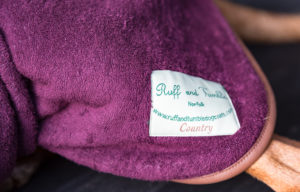 These coats are perfect for after bath time, wet walks, hydrotherapy, working the moors, etc. All I kept thinking is I might have clean walls at home for once! I also have read that during summer time you can soak the inner of these coats in cold water and put on to keep the dogs cool so I'm looking forward to trying this. (that's if the sun ever makes an appearance)
As soon as we got home we had to try these on and obviously when I saw how gorgeous the boys looked I had to grabs a few snaps. We hope you like them.
So that's all for our little shopping haul, considering how many stands were there I must say I was quite impressed with myself for not coming away with bags more. Saying this, that wasn't the purpose of the trip. The main purpose was to fly the flag high and proud for Vizslamentes and we did just that!
We have a few thankyou's to make as without these we wouldn't of made it to Crufts.
Firstly to Vizslamentes, the amazing rescue charity where our darling Deru and Arthur came from, without them god only knows where these two poor souls would be now, I dread to think.
And secondly to Natures Menu, to Gemma, Jan, Tracy and all the rest of the team on the stand who made us feel so welcome and couldn't of given the boys any more love if they tried.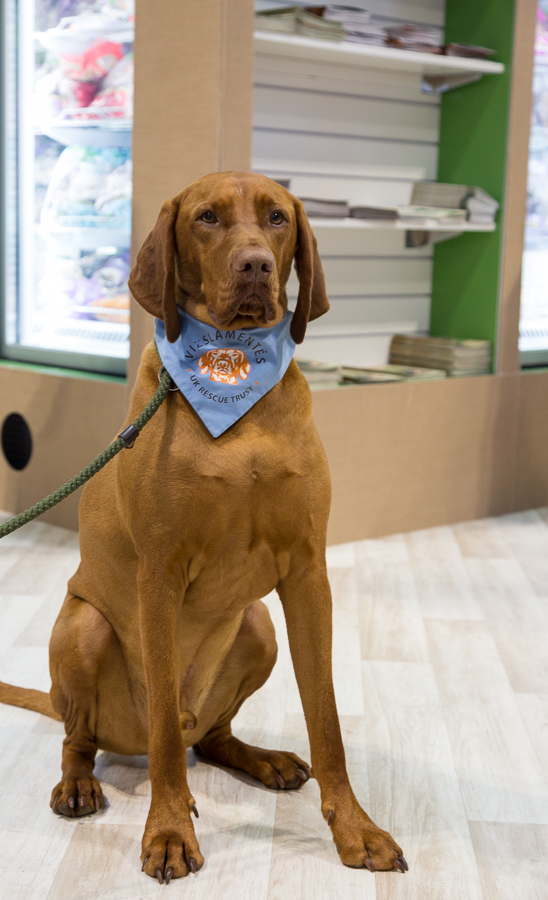 So that's it, our first year at Crufts over and done with. What amazing memories we have made, we painted the NEC ginger and we did it in style! Rescue Dog to Crufts Dog… I have nothing more to add!!! <3
Lara & the gingers xoxox