We all love a nice break away don't we…so when life got a little stressful we thought of nothing better than booking a relaxing weekend away in the Yorkshire Dales with the boys; a weekend of walks and pub stops sounded very appealing.
I have always struggling with weekends away when it comes to taking the boys with us as a lot of places seem to except a maximum of 2 dogs. After doing some research on other dog blogs, I came across a company called Gorgeous Cottages which have a huge section on their website dedicated to dog friendly cottages, 86 to be precise. After whittling it down from so many beautiful cottages to choose from; I decided on the stunning Tannery Cottage, a lovely 2 bedroom stone built cottage located in Harmby, just outside of Leyburn in the Yorkshire Dales. An idyllic country setting.. perfectly chosen with the help of the Gorgeous Cottages team who were very friendly and helpful when it came to us deciding which location would suit our needs.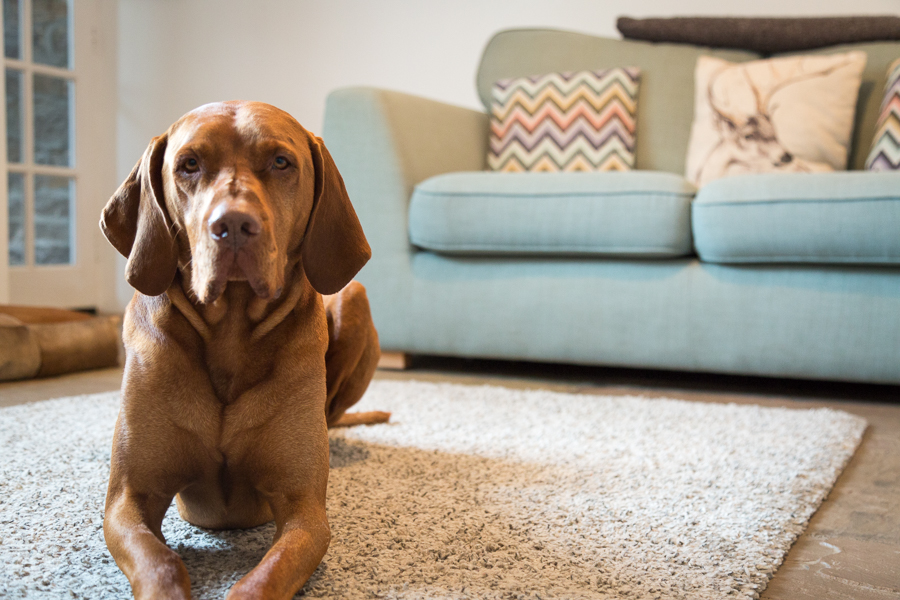 From the moment I walked in to the cottage I felt so at home, greeted by a gorgeous open plan kitchen/diner which came with all the home comforts including a dish washer, fridge/freezer (essential for us raw feeding the boys), microwave and washing machine. On the table sat a small arrival hamper consisting of tea & coffee, biscuits and of course… wine, we were set for a cosy evening in.
Moving on to the lounge, simply beautiful, gorgeous décor complete with flag stone flooring and a cosy wood burner, an essential for our weekends away as we don't have one of these at home, the boys are the first to snuggle up in front of the fire and warm up after those long adventure hikes.
Downstairs was also comprised of a small entrance hall fitted with flag stone flooring again, the perfect spot to hang your coats and place your muddy boots after a days exploring. The main bathroom is also situated downstairs, a lovely modern 3 piece suite complete with white fluffy towels and toiletries on arrival.
Moving on to upstairs, the master bedroom looked like something straight out of a country and living magazine. Simply gorgeous, and I must say one of the comfiest beds I could of possibly ever slept in, no joke, the duvet was one of those that you just can't help but snuggle down in to and feel right at home. Unfortunately there were no pet snuggles on the bed over the weekend, as a general rule from Gorgeous Cottages pets are not allowed in the upstairs of the property. However this wasn't too much of a problem, it made a refreshing change for Mum not to be kicked out of bed on an evening with 3 sets of paws in her back!
The outside of the cottage came with a lovely flagged enclosed patio area with seating, perfect for that al fresco breakfast which we took full advantage of whilst the sun was shining, also brilliant for the dogs to be left out with us to sunbathe with it being safely enclosed and away from any main roads.
The Local Area
Obviously I couldn't head to the Yorkshire Dales for the weekend and not go and explore so that's exactly what we did. We found the stunning secret waterfalls which are located a few minutes walk from the cottage and then decided to try out the local pubs in Leyburn for a quick refreshment, we stopped at the dog friendly Leyburn Bolton Arms for lunch which was delicious.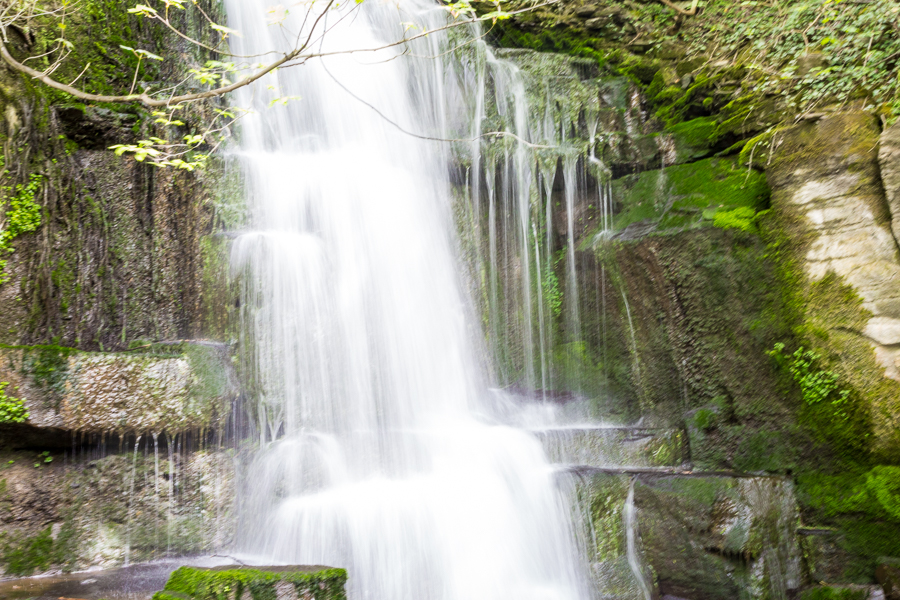 Here the boys are enjoying the local pub stop and admiring the views.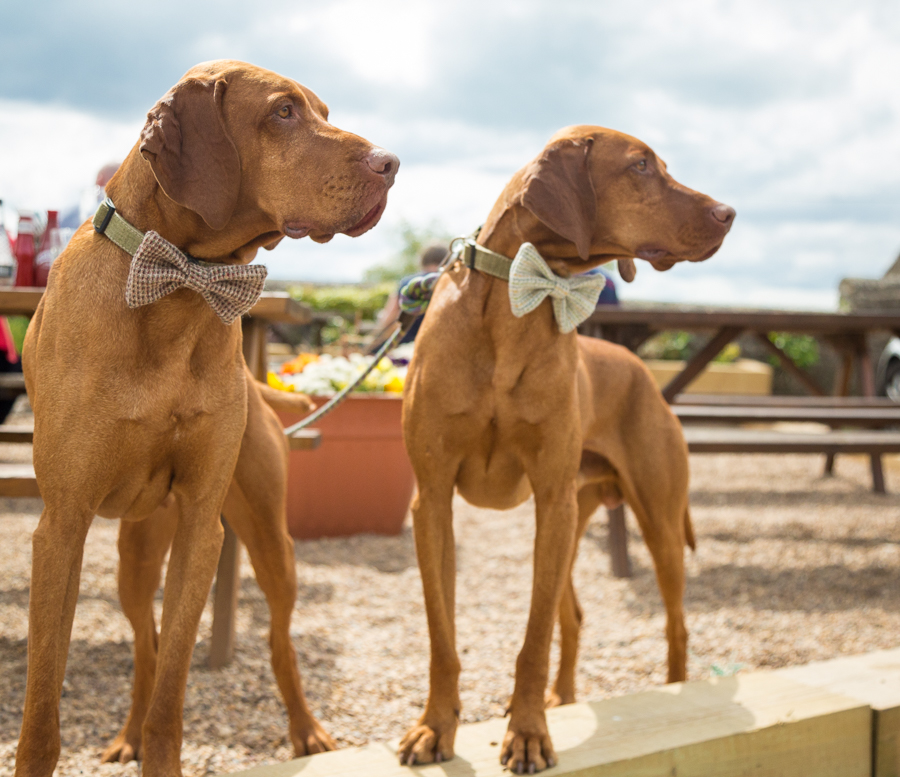 On the Sunday we decided to head off out again. This time our walk took us through the beautiful villages of Harmby, Leyburn, Spennithorne and Middleham where we stopped off for some photos outside Middleham Castle which I believe was once home to Richard III. Whilst out we came across some beautiful race horses who were more than happy to come over and say hello; the villages were full of them which was so lovely to see having come from a horsey background myself. Arthur happened to end up being best of friends with one who followed us the full length of their field.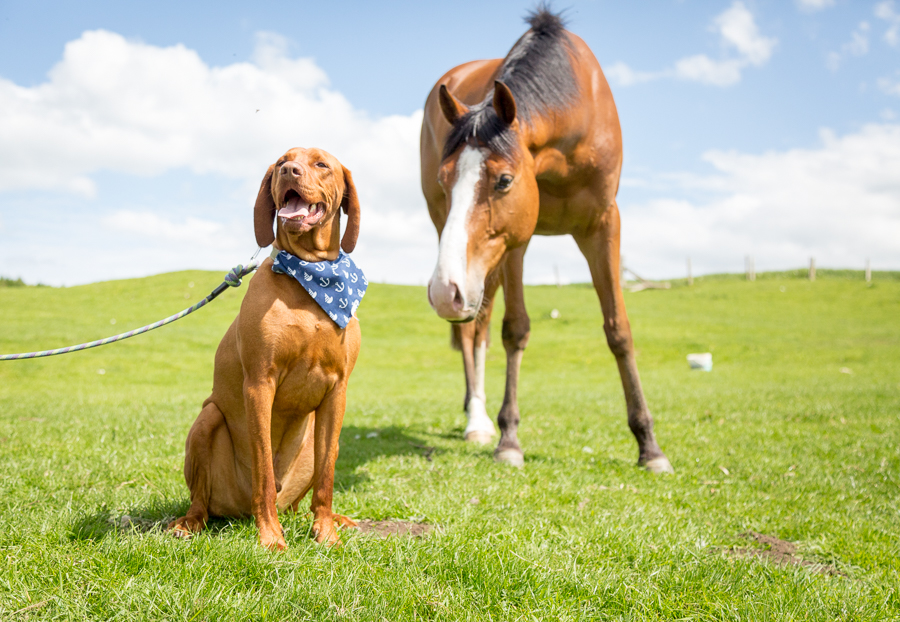 We also grabbed a pub lunch again at a local spot called Richard III, another dog friendly pub where we could sit outside, soak up the sunshine and watch the passers by of the quaint little high street in Middleham. The perfect way to end a 6.5hr hike! Finishing off with a lovely wander back down the River Ure to our cottage.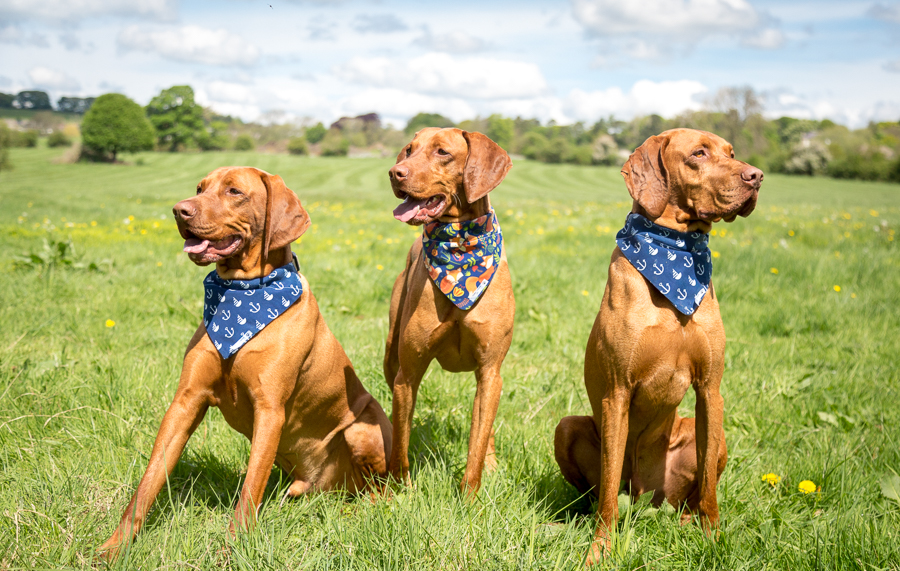 If you are thinking of booking a vacation with your dogs, I would highly recommend taking a look at the dog friendly Gorgeous Cottages website, whether it be a Yorkshire Dales country cottage or a holiday home by the sea they have something to suit everyone.
We would like to thank Gorgeous Cottages for having us to stay at Tannery Cottage, we had a wonderful time and will most definitely be visiting again very soon!
Lara & The Gingers xoxox