With the English winter still proving itself very present, I thought I'd share with you a couple of our favourite dog coats from 2017. We think that buying a dog coat should be an investment, something you know your dog is going to get their wear out of. Something that's durable, will last the harsh winters and the muddy puddles. These two brands have definitely been tried and tested by Alfie, Arthur and Deru in all conditions and we are pleased to report they pass the Vizsla lifestyle with flying colours.
Vizsla Tea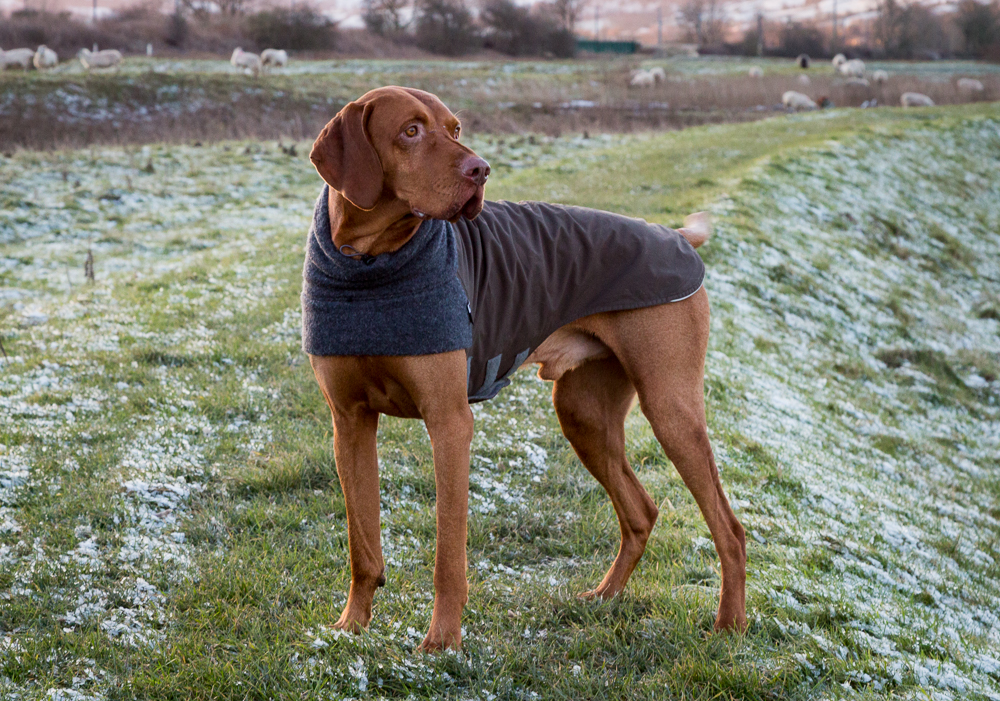 Now, if I'm honest this isn't just one of our favourites from 2017. Alfie and Arthur have actually worn Vizsla Tea coats since 2016, even the original ones are still going strong, hence why we consider VT such a strong contender.
Vizsla Tea are actually based in Lithuania however this certainly does not compromise their customer service or willingness to help you out with any queries you may have. They offer a wide range of dog apparel from raincoats sweaters, even human attire. We decided to go for the standard Dog Coat in the colour combination of Brown to Grey (which I believe is no longer available due to new colours released- now if you know me this means – we now have a great excuse to get new ones)
These coats are fully waterproof and fleece lined which keeps the boys nice and cosy on their extra cold walks. The neck part of the coat is full fleece and comes complete with a draw cord toggle under the chin so you can adjust accordingly keeping in all that needed body heat. They also have a reflective strip around the outer edge of the coat which provides that extra visibility for the evening walks.
All the coats are made to measure, you just follow the instructions on their website, there's even a guide on how to measure your dog 🙂
We love the look of these coats, stylish yet practical we think they are a must for every adventurers wardrobe!
Danish Design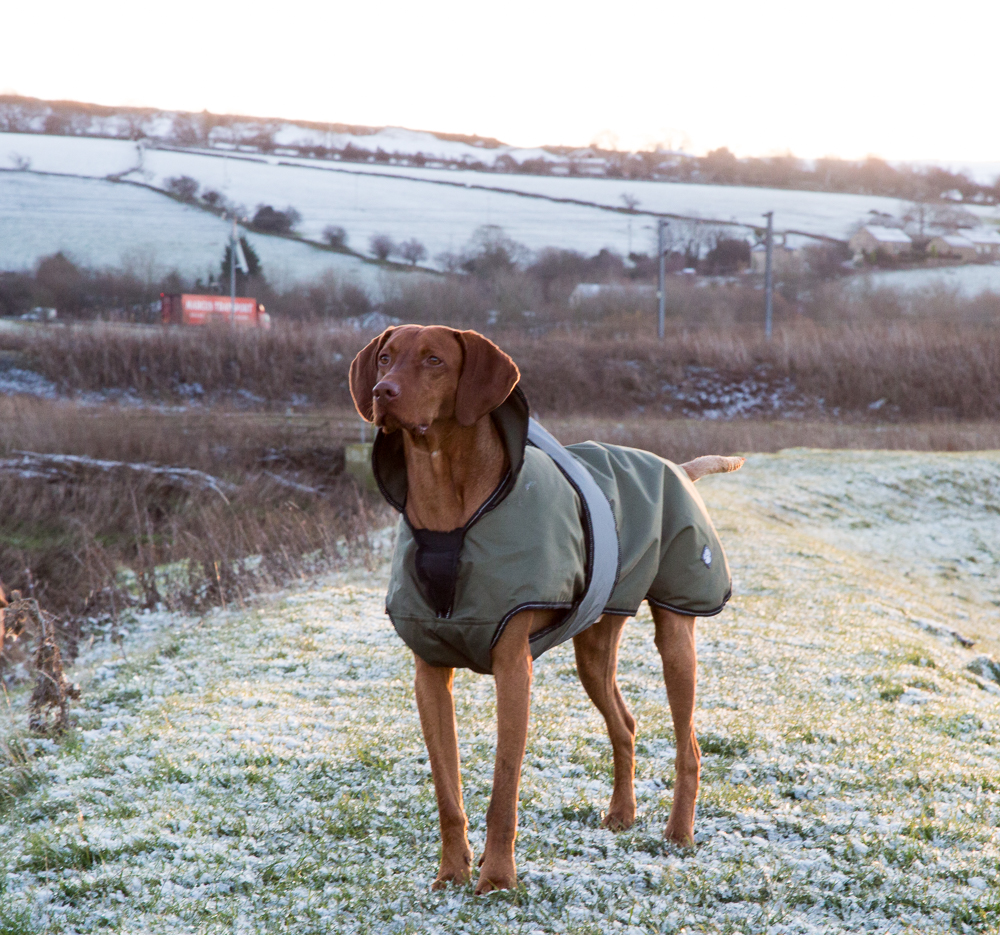 Another firm favourite of ours is the 'Ultimate 2 in 1' Dog Coat by Danish Design.
This four seasons dog coat really is 2 in 1, with a removable polar fleece liner the coat is superb for both the colder winter months which then easily transforms into a lightweight waterproof raincoat for the wetter warmer seasons. Deru has tried and tested this coat on various hikes of ours ranging from weather conditions of minus temperature high altitude hikes, to the very wet and muddy walks down by the river. The coat has prevailed each time keeping him warm and dry, a must have quality that we look for in all of our coats.
Again this coat also has reflective beading around the edge and a reflective fastening strap for those darker winter walks – Safety first!
Available in a wide range on colours and sizes Deru wears the Khaki in size 65cm.
We have tried various other brands in the past but these two are definitely our favourites from 2017. As you know, I'm always on the look out to add to the boys ever expanding wardrobe (they have more clothes than me – I'm sure you dog owners out there can relate) I think the next addition could be a good quality Wax Jacket , something quite dapper looking for our country brood. If you have any recommendations on ones you've tried out yourselves do let us know in the comments below.
Happy Shopping!
Lara & the boys x